Holistic Solutions' HotDrupal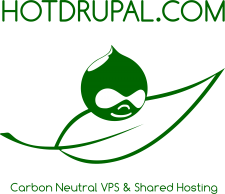 Holistic Solutions' HotDrupal offers carbon neutral shared hosting, VPS, and dedicated servers. In addition to hosting Drupal 6 we also servers built specifically for the requirements of Drupal 7. We also support providing a living wage for employees.
Our shared hosting offers a platform for business and personal use without requiring intimate knowledge of systems administration as is required for VPS and dedicated servers. Rather that competing on the price of "everything for nothing" (what most of the shared hosting industry has devolved into) we offer a reasonable amount of resources for a fair price. This allows us to provide a hosting platform that provides a superior hosting experience for Drupal.